This is NOT my friend.
This is what's left of that phallic, aftermarket gearshift that
broke two weeks ago
. The mechanic called me to let me know the parts were FINALLY in; but an hour after I dropped the car off for the repair he called me back...
The shaft had been altered and the original threading is no longer there. Another part to order, another week to wait.
So he sent my home with this...
green
. Okay, okay.
but I think so
.
Alas, it's not a robot, it's a gear shift.
Oh man! I. am. so. Ghetto!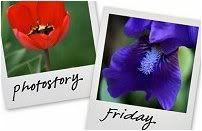 Hosted by
Cecily
and
MamaGeek