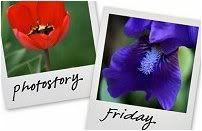 Hosted by Cecily and MamaGeek
I haven't had the good fortune to travel the world and I don't know if I will ever get to see Italy and Greece in person, the two places I so want to visit if no where else
ever
.
But a year after my mother passed away, I had an opportunity to join a mission trip to Latvia. I jumped on the chance and spent and incredible month in the Baltic country.
I am still in awe when I look at these pictures of
The Three Brothers
in Riga. They bring back so many vivid memories. I actually got to walk around both Riga and Talsi on photo walks. (only I didn't know how to use my borrowed camera at the time.)
To go into the full experience would warrant a short story and I won't bore you with the details.
But I came back I different person, rested, peaceful, healed. I would have loved to just stay there. I felt like I was in a Monet painting on a daily basis; lush green, quaint ponds with over-sized lily pads, beautiful building - some of which dating back to almost medieval times. Families and friends that would just pull all the chairs into the garden/yard for the evening to have dinner and fellowship; no elaborate planning just getting together and doing.
Everything was enhanced in my senses. The birds and insects created daily symphonies for my listening pleasure. I found myself watching the intricate habits of little bugs going about their business. I was fascinated with the very nature of this wonderful country. I thrived on the small markets with limited choices for food and other staples. I longed for a permanent place in the laid-back, slower-paced culture of this place.
But I wanted
cold
Coke too. They don't refrigerate their soda. I missed that.
I know that my senses were heightened due to the loss and subsequent period of grief I was emerging from. Only months before I felt a window open to my soul letting in fresh air as I passed the one year anniversary of my mother's death. Now it was time to start living again, and what better place to renew my spirit then Talsi, Latvia on a mission trip.
So after a day like today when daily stresses of life and motherhood try to steal my joy, I look at these and other pictures from that amazing month of my life.
I breath deep.
I remember the Baltic sea, the bus rides, the architecture, the cat in the window, the narrow cobblestone streets, the walks at dusk, the hazelnut spread, the cotton-soft white sand of the beach, the colorful flowers. Oh my gosh the flowers!
And then once again I take back my peace.
I guess you can call it my Happy Place
.